Reinvent How Your Teams Work Together
Partnering with life science leaders to create agile, innovative, purpose-driven teams
"It always feels too soon to leap. But you have to. Because that's the moment between you and remarkable."
Seth Godin
How can we help you LEAP?
There's an enormous amount of potential going to waste in life science commercial teams. Too often, brands miss out on opportunities, success, and the chance to make an impact – because they don't know how to do things differently. At Divergent Consulting, we help life science teams see and unlock their potential so they can add real value to their businesses & patients – in other words, we help you LEAP:
Leadership
Marketing needs a leader championing a culture and empowering a vision – keeping your team inspired and engaged in how they can help the business grow.
Experimentation
Marketers should never be afraid to experiment; curiosity and experimentation help you discover how to effectively achieve your goals.
Alignment
Aligning your team around a vision for success enables everyone to harness their potential, collaborate more effectively, find innovative solutions, and have a greater impact.
People
No matter how advanced technology becomes, you'll always achieve more when your customers and your people are the focus.
Founded by marketing veteran Tania Rowland in 2016, Divergent Consulting came about because she saw too many marketers struggling to have a real impact on their businesses. Whether it was missing out on opportunities to innovate, not having alignment among the team, or struggling through adopting and optimising digital marketing, Tania was blown away by the number of marketing teams that weren't functioning at their best – and as a result, were wasting time, money, and impact. 
At Divergent Consulting, we want to see marketing departments being harnessed effectively. Through problem solving and strategy workshops, high-performance marketing programmes and growth sprints, we help marketing leaders upskill their teams and get their teams aligned on what really matters. The result? Teams that perform better and support the business commercially.
You see, we believe that great marketers focus on what's always been central to marketing – the customer. Great marketers aren't afraid to experiment and try new things. Great marketers aim to do better today in order to thrive tomorrow. We believe there are some great marketers within your team – so let's start bringing out their potential.
What OUTCOMES can you expect?
In a world of volatility, uncertainty, complexity and ambiguity, the skills teams need have changed. We help teams master and adopt proven outcome-oriented innovation skills.
Through customised workshops based on team insights, teams apply design thinking tools whilst working on live challenges.
Ideas are easy. It's execution that will make or break your innovation project. "Launch and learn" is slow, expensive and high risk. We create confidence by helping teams use experiments to get the detail right, before making expensive commitments. Delivering customer and commercial outcomes in less time.
Putting People & Customers First
​We believe that human-centered design unlocks better solutions. We believe that co-designed, cross-functional collaboration aligns teams faster. Our workshops ignite and enable your teams to think and act beyond the status quo. We help unlock the potential in individuals into high-performing innovation teams with an inspiring mission: to find breakthrough solutions. Escape conventional thinking, faster.
Culture of Reinvention Workshop
Cultivate a culture where people successfully navigate constant change & transformation
Are your people reacting to constant change rather than using a playbook to navigate proactively?
Are your peoples days filled with meetings and deadline pressure that they have little time for creative, divergent thinking?
Would your team benefit from
Learning a common language to navigate change and disruption with confidence?
Having a shared understanding of how to adopt experimentation to achieve impact innovations?
Learning the skills to unlock creativity & boost productivity?
In our
Culture of Reinvention
workshop, we explore the biases and cognitive traps that prevent us from embracing change & making our best decisions in times of change and disruption.
We share evocative metaphors and stories plus powerful frameworks and practical guidance that support cycles of experimentation, innovation & growth.
Interested to know more?
Email us: hello@divergentconsulting.nz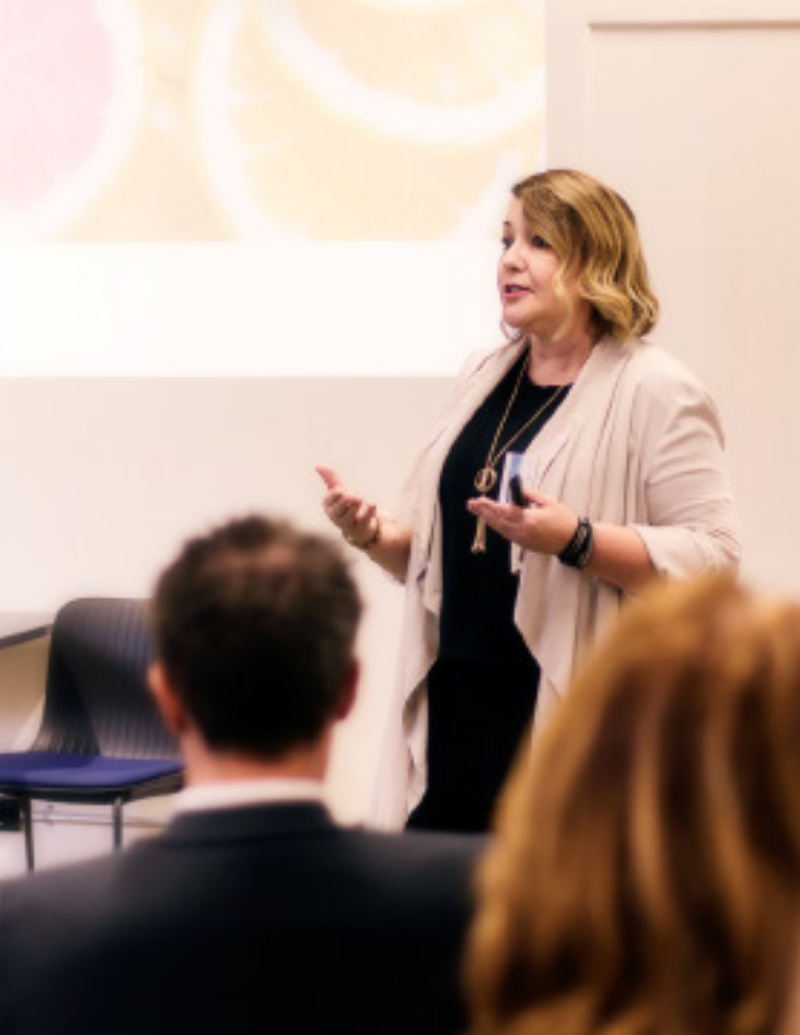 Virtual or In-Person Interactive Workshop
In our Culture of Reinvention workshop, we explore the biases and cognitive traps that prevent us from embracing change & making our best decisions in times of change and disruption.
In a Culture of Reinvention, team members understand:
– the neuroscience of change & why humans naturally resist change
– why transformation projects typically fail & how to navigate them differently
– how to cultivate a mindset and 'ways of working' that nurtures people through cycles of constant change.
– And critically how to leverage change as an opportunity, not a disrupter
Services
Innovation Sprints
It's a fact; businesses that reimagine digital customer experiences for the 21st century are outperforming their competition.
But how do you innovate, decide & execute fast when cross-functional teams are already busy just trying to get the day to day work done.
Divergent Consulting innovation sprints will condense months of meetings into highly productive, and effective days where teams will be removed from the distraction of the day-to-day to align, innovate and craft executional plans.
Leveraging design thinking, design sprints and lean methodologies each sprint will boost your digital transformation unleash new ways of working and increase your business impact.
That will reinvent your digital customer experiences better & faster.
Book a call to discuss our Innovation Sprints or email us at hello@divergentconsulting.nz
Growth by Design Sprint
IDEATE – PRIORITISE – CREATE – TEST
Do you need to build growth marketing skills AND find and execute growth opportunities? Learning by Doing
In 1-day your marketing team will identify areas for growth, formulate Growth Experiments, then create a plan to execute FAST. While also learning how to measure results and share feedback and ideas around growth and development within the organisation.
Uses methodology from Sean Ellis' 'Hacking Growth' and Jake Knapp's 'Sprint'
Product Strategy Sprint
DISCOVER – CREATE – PRIORITISE
A strategically aligned, customer-centric product development roadmap is the building block to up-levelling your customer digital engagements.
Over 2-days a cross-functional team goes from a broad set of ideas and challenges to clear alignment on the digital product objectives and the best ideas conceptualised, prioritised and mapped out for the next 12-months.
Use cases for this workshop could include your website, customer portal, learning platform or app.
Digital Vision Strategy Sprint
DEFINE – DECIDE – ACT – SUCCEED
This workshop is a structured process for leadership teams to design a winning, action-oriented future-focused strategy that moves your company to an advantageous position.
Over 2-days the group will align on the business purpose, critical challenges, market shifts and generate coordinated actions to stay ahead – a 12 month 'stepping stones' roadmap to turn aspiration into an achievable reality.
Reinvention Transformation Sprint
COMMIT – DISCOVER – EXECUTE – LEARN
Accelerate your marketing digital transformation from 2 years to 2 months –
Learning Together – Agile Adaptability, Human-centered Design & Performance Marketing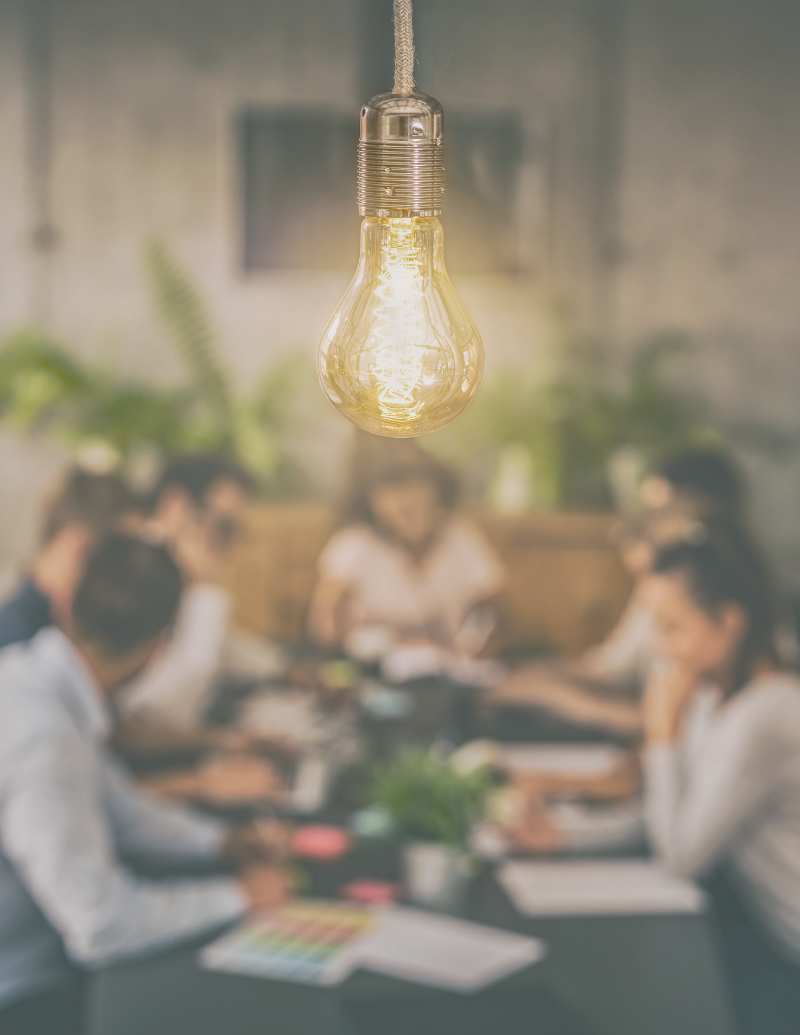 WORKSHOPS
Reimagine Solutions to Healthcare Problems
FASTER & BETTER
The secret sauce to becoming a more productive, more creative, and innovative team is simple:
"Replace all open discussion or brainstorming with a structured process that leads to more ideas, clearer decisions, and better outcomes."
This is why we run powerful group workshops that can be run either in-person, in the same room, or remotely with distributed teams.
We take what would normally take you weeks of energy destroying, never-ending discussions & constant back-and-forth meetings; into a few hours of a highly productive, and liberating workshop.
If you have a brand, campaign or even internal process challenge that you need a master workshop facilitator to help you generate actionable, innovative solutions FAST, whilst also having fun, then this is what we are experts at.
No fluff or pie-in-the-sky thinking BUT clarity and tangible action.
Talk to us today about your challenge & let's discuss how we would design your workshop.
Life Science Marketers: with 12 years+ of experience in life sciences across Australia/New Zealand we understand the unique nature of your operating environment. These workshops are the secret sauce that will help you innovate & execute FASTER!

" Great job Tania, useful and practical as always, and really liked the sharing via the Google Jam boards. Thanks again! "
"Tania ran a virtual workshop with our marketing team to prepare them for this year's brand planning process. Originally planned as a face-to-face, Tania ran it online keeping the same high level of engagement, collaboration, and energy from start to finish. We were all very impressed that we could get so much out of a virtual meeting. I'd definitely recommend Tania "
" This was one of the best up-skilling workshops I have attended. It was highly relevant, engaging and can be used immediately to enhance the impact of our written and verbal communications. Thank you "
TRUSTED by Impact Driven, Future-Focused Companies




















Ready to reinvent how your team's work together?
Divergent Consulting is a New Zealand based innovation and marketing performance consultancy that operates across Australia and New Zealand
We work with life sciences & healthcare organisations aiming to create the future, not be disrupted by it.
Book a call with Tania Rowland, our Chief Reinvention Officer to discuss how we can support you.
hello@divergentconsulting.nz
23 Edwin Street
Auckland, New Zealand